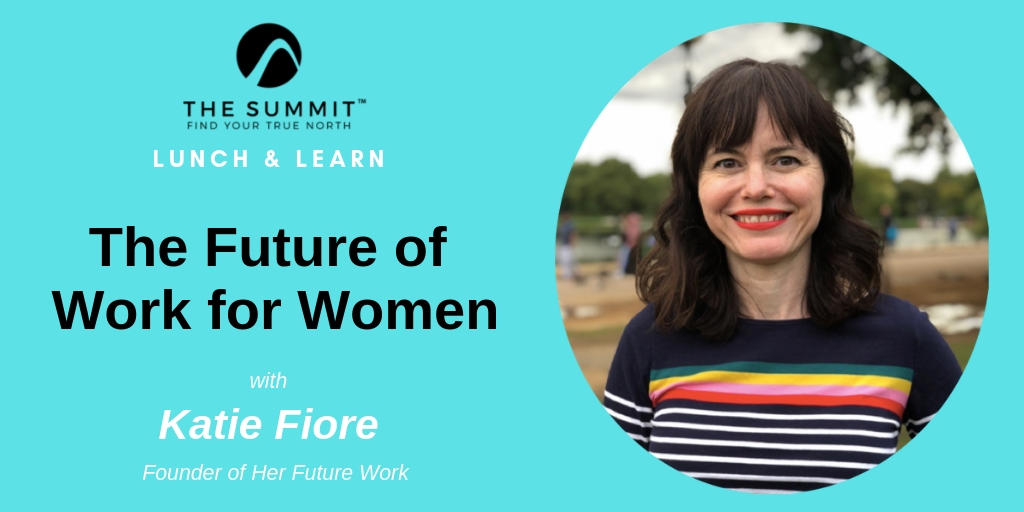 After a 20+ year career in advertising and digital marketing, Katie Fiore became increasingly concerned with how advances in technology and automation will impact jobs, specifically for women. She started Her Future Work to begin solving for the future of work, and ensure that the future works for all women.
Her Future Work engages organizations and stakeholders to future-proof their female workforce.
Join us to talk with Katie specifically about what the future of work holds for the woman wanting to rejoin the workforce now and in the future.